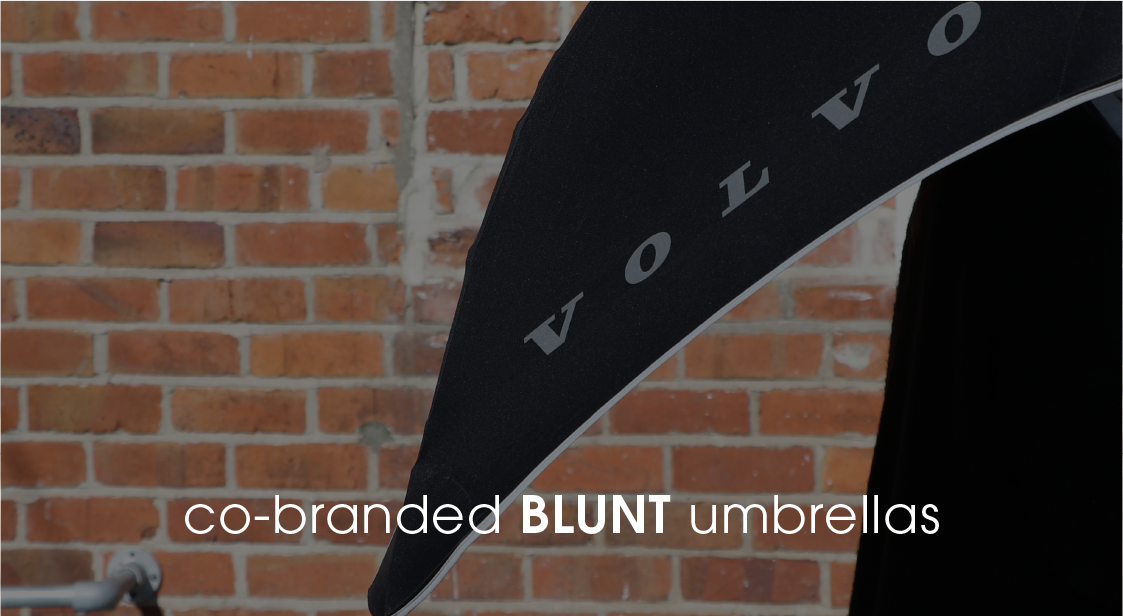 Blunt™ doesn't just print logos on umbrellas, we design umbrellas.
Our design team gets up close and personal with our clients and their world-leading brands. Together we express those brands onto custom-designed versions of the award winning Blunt™ umbrella.
Interested? Fill out the form below or contact us at corporate@bluntumbrellas.com.
Thanks! We'll be in touch shortly
This field is required
This field is required
This field is required
This field is required
This field is required
quick facts
We have custom packaging options which include a custom branded protective gift tube and hangtag – We have a 5 year warranty on all BLUNT umbrellas
some BLUNT co-branded examples