Care + Repairs DEMO PAGE
Your new Blunt™
To ease the opening process of your new Blunt™, leave it open overnight when you first buy it.
The Blunt™ tips
The Blunt™ Tips follow a robust design, but if one does become detached by accident, just push it back into place.
Drying your Blunt™
Make sure to dry your Blunt™ completely to avoid any mildew or water stains forming. The best way to dry your umbrella is to leave it fully open, otherwise you can leave this standing up with the canopy tie released.
Cleaning your Blunt™
When cleaning your canopy, make sure to use a clean cloth and warm water to clear any marks. Avoid using any chemical detergents and bristle brushes. BLUNT Umbrellas are not machine washable.
Storing your Blunt™
To maximise the life of your Blunt™, make sure to store your umbrella in its sleeve. This helps to protect it from any sun damage or wear and tear.
Opening your Blunt™
To maintain that easy-open action, wipe the shaft clean from time to time and rub a very light layer of petroleum jelly, or 'Vaseline' on it.
We can repair everything on your BLUNT! (with some exceptions to old or discontinued models). If your BLUNT repair part is not listed below, please fill out our warranty form to get in touch with our team.

If it's an easy fix and you're willing to roll up your sleeves, we can send the parts listed below:


Coupe, Classic, Exec or Sport Caps

Parts are free of charge + shipping costs
*Canopies, handles or handle straps may incur costs if out of warranty or a non manufacturing fault.
Canopies = $25 - $30 | Handles/ Handle Straps = $10 | + shipping costs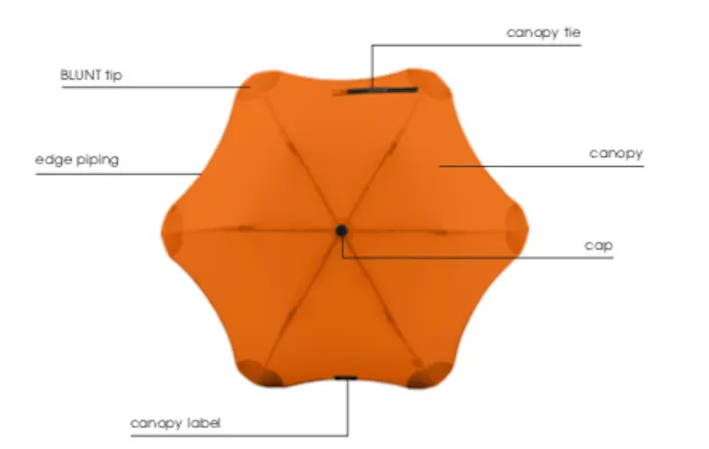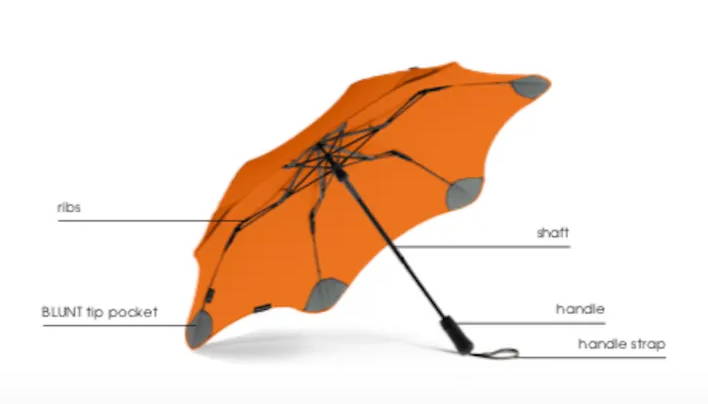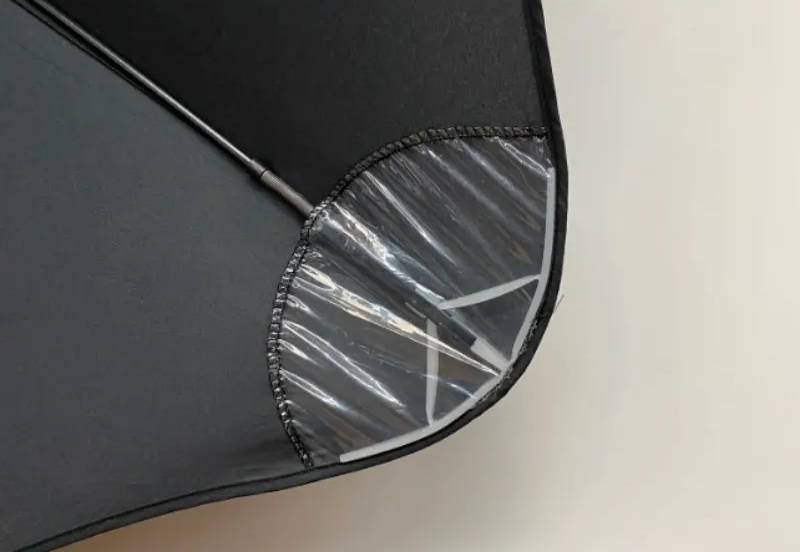 ---
Getting my BLUNT repaired
If your repair parts were listed above, you can order these from the button below. If your repair is a little trickier, please fill out our warranty claim form, and our team will be in touch as soon as they can.



---
---